September 06, 2019 | by Glenn Every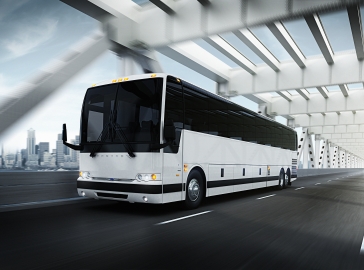 Mass transit watchers are eagerly anticipating who will be appointed to the six-person Traffic Mobility Review Board, which was embedded in last April's state budget deal outlining the framework for instituting a congestion pricing tolling system around Manhattan's Central Business District (CBD).
All but one member (which is selected by the Mayor) will be appointed by the Triborough Bridge and Tunnel Authority (TBTA). While two appointees will represent Long Island Rail Road and Metro-North interests, we strongly believe one of the other appointees must speak for another critical – yet often maligned – form of public transit: our buses that fuel the region.
While the CBD Tolling Program was born out of a critical need to find a new funding stream for the New York City subways, it is imperative those entities and individuals entrusted with selecting the members of the Traffic Mobility Review Board choose at least one individual who intimately understands the important role buses play in the area's intricate and complex transportation network.
Beyond the city's impressive public bus fleet, there is a much larger contingent of commuter, tour, charter, and sightseeing bus companies providing interstate travel from throughout the United States right down to local New York City streets, serving millions of daily commuters, seniors, students and visitors. These private providers of mass transit are a critical piece of the traffic mobility puzzle; delivering a safe, viable transportation solution; and constantly feeding a major economic engine that drives commerce throughout all five boroughs and throughout the New York metropolitan region and beyond.
One bus does the job of as many as 55 single-occupancy cars bringing commuters to work, students to school, shoppers to small businesses, and visitors to vibrant and thriving destinations across New York City seven days a week, 365 days a year. Buses bring one thing Amazon cannot ship in a box – the quick and immediate infusion of capital into the local New York City economy.
On behalf of our diverse group of private operators both large and small, we share the same objectives of reducing congestion and greenhouse gas emissions, while encouraging residents and visitors to consider mass transit. Our subways and rails cannot accomplish this alone.
Congestion funding should also be considered for the expansion of dedicated bus lanes and parking infrastructure, which will ensure improved safety and mobility. From filling the voids left by mass transit deserts scattered throughout the region to counterbalancing the ill effects caused by the proliferation of for-hire vehicles and e-commerce deliveries clogging streets, private buses deserve to be recognized by placing a member of the bus community on the Traffic Mobility Review Board. After all, private and public buses were part of the solution when London implemented congestion pricing, and they are a key part of the solution in New York now.
From pricing to technology and possible exemptions, the decisions that lie ahead for the Board will have a long, lasting impact on the New York City landscape – if not the entire tri-state region. BUS4NYC members are working every day for all New Yorkers who ride the bus and many others impacted. So, too, should this new board.
***
Glenn Every is president of BUS4NYC, a New York City-based advocacy group comprised of private bus company operators, related businesses and associations promoting the industry as a viable transportation solution and local economic driver. On Twitter @BUS4NYC.